Blockport (BPT), the upcoming social trading platform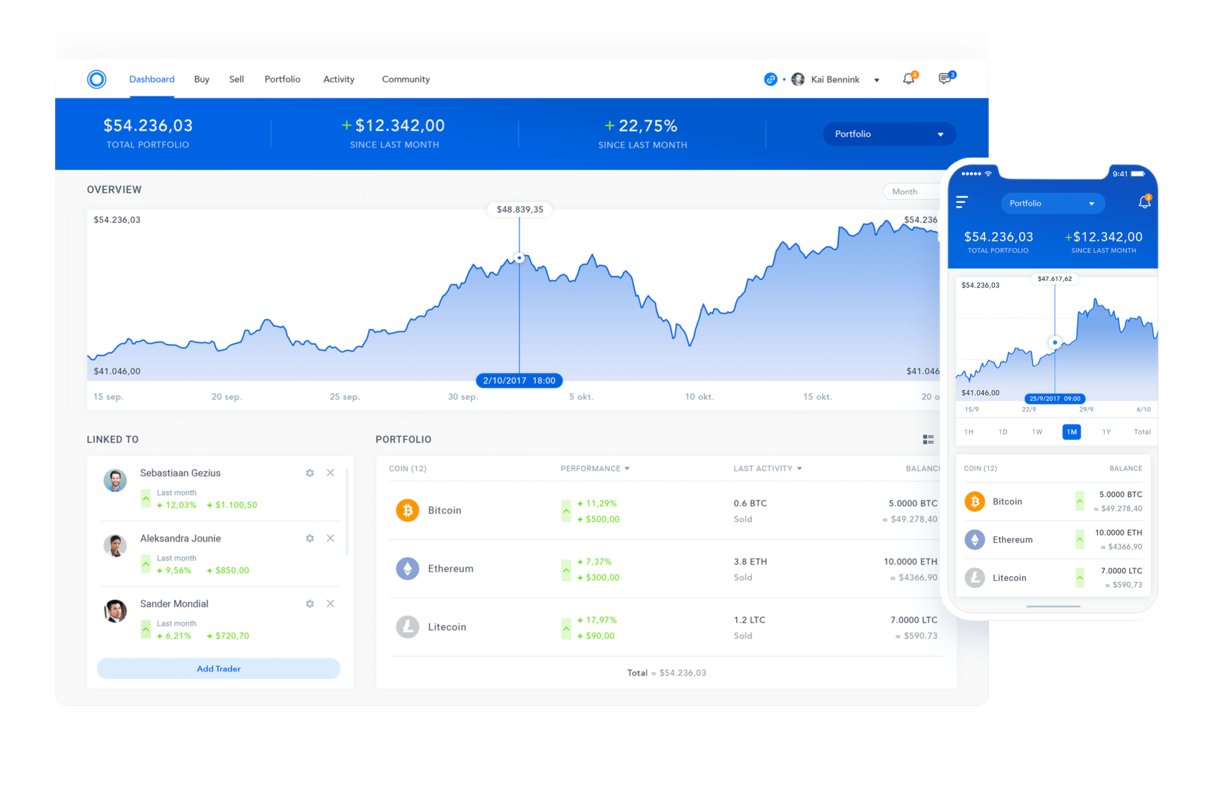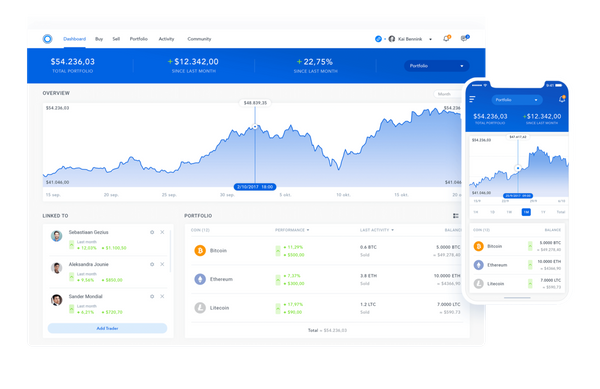 Blockport is a new cryptocurrency trading platform which is being developed in The Netherlands and version 1.0 is to be launched by the end of June. There's a few reasons why Blockport and its token BPT will be one to keep an eye on.
Disclaimer: I am invested in BPT and thus have a vested interested in its success. I am not offering professional advice. The views expressed are my opinion and nothing else.
Blockport will support fiat from the get-go
If there's anything we need, it's more ways to get into cryptocurrency easily. Blockport is offering fiat deposits from the get-go by iDeal and SoFort, both of whch are popular instant, low cost payment methods in Europe. They will also offer bank transfers, of course.
Blockport's goal is to be like Coinbase, they want to be a simple entrypoint into a range of cryptocurrencies for the average person. Their main goal is simplification of investment into cryptocurrency.
They will have social trading aspects
Social trading has become quite popular as of late with platforms like eToro. What social trading encompasses is the ability to follow and copy other "traders" and "investors" on the platform. You will be able to copy another investors portfolio and automatically copy their trades. People's trading returns will be shown publically so you can see how they perform and there will be pages showing their rankings so you can choose who to copy.
It's a situation where everyone wins. The person you're copying makes money from you copying them and you make money copying good traders. They're incentivised to be make good trades and to make you money.
This type of platform simply does not exist in cryptocurrency just yet. What's also awesome about Blockport is that these trades will be based on owning actual cryptocurrency and not be based on CFDs like eToro (not ownership of real stock).
Their UI already looks slick and simple, even mobile friendly
Just check out their recently released demo video:
The website looks super slick and easy to use, not to mention it works really well on mobile which is what a huge amount of people use now as their main computing device. They will also release a mobile app at the same time as the 1.0 release of the website, so all of their bases are covered.
BPT has actual value as a token
Like Binance, BPT will have actual value as a token since it will be able to be used for discounted trading fees on the platform. Using BPT will also increase your fiat limits on the platform. To make use of the copy system, you will need to use BPT. All of this gives BPT actual value as a token.
BNB, Binance's token has been one of the best performing ever made. There's no reason not to think that BPT doesn't have the same performance potential if Blockport can pull off all of their goals.
Hybrid wallet support in the future
In the future, Blockport has stated that they wish to support a hybrid wallet system which allows for much enhanced security. This type of system has already been implemented by several smaller exchanges such as Lykke. The concept is that you and only you have access to the private keys to your wallet on the exchange and when you need to sell something, only then is it moved off of your wallet onto a centralised one simply for the purposes of trading the currency. Once the trade is complete the new currency is moved into your private wallet.
This is a huge security feature that most exchanges simply do not have right now and it's been widely touted as a game changer for exchanges that successfully implement it. When exchanges get hacked right now, the chances of everyone who stores their money on the exchange being lost is extremely high and happens relatively frequently.
Big future aspirations and ideas
Blockport is aiming to build a truly all encompassing platform for both newbies and advanced traders, as well as act as the bridge for newbies to start on and walk on to get to the advanced trading stage, while continuing to use Blockport for all of their needs. One of their clear goals is education, knowledge sharing, simplicity and being intuitive to the users.
Other points to note are that they've partnered with ARK to provide cross-chain value transfer. They also intend to bridge with other exchanges via their API to increase liquidity and offer better prices to their users.
Overall, I consider Blockport to be a big one to keep an eye on. They're making excellent progress so far and seem understand what makes a great exchange for the vast majority of users. With their differentiating hybrid wallet and social trading features, they'll certainly be making waves, if they manage to pull it off.
You can sign up for Blockport here and get €10 worth of BPT free when you trade €100.